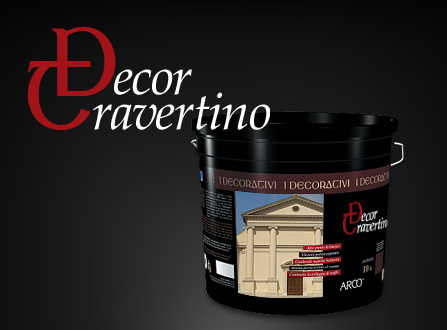 "TRAVERTINO" is a mural coating powder, slaked lime-based and with hydraulic binders, marble dust, non-organic pigments and other additives with the following characteristics:
- optimum resistance to aggressive agents in marine and industrial environments;
- optimum resistance to weathering and frost;
- low retention of smog and dusts;
- high permeability to steam;
- good resistance against UV rays, bacteria and moulds;
- nice chromatic decorative effect with semigloss finishing as marble or classic venetian plaster, with the particular unalterable chromaticism.
"TRAVERTINO" is ideal for valuable finishing of buildings (especially in Old Towns)
The ideal support is lime-based, but "TRAVERTINO" can be applied on cementitious surfaces and on "ready" plasters.
Do not apply on gypsum-based plasters.