PAINT FACTORY ARCO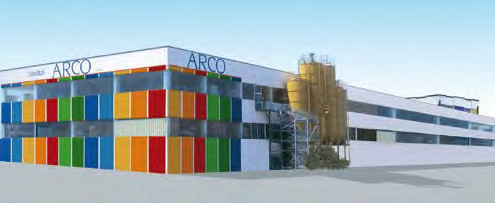 It was born under the name of "ARCO PLASTICI" in the month os September 1976. Since the end of the 70's its core-business was mostly the professional market (builders, professional workers).
With high quality products "ARCO PLASTICI" starts to acquire a big part of the national market. In 1994 the company changes its name and becomes "COLORIFICIO ARCO S.P.A." with a stock capital of 1.291.142.25 euros.
After that, the company becomes more and more important and conquers the central-south Italian market. In 1995 "COLORIFICIO ARCO" makes a strong and relevant structural and managerial manoeuvring; the new organization grows up and in six years the company's turnover doubles.
The company covers all the Italian regions continuously searching for the best shops all around Italy. Now, "COLORIFICIO ARCO" is one of the most important companies in the centre/south Italy. "COLORIFICIO ARCO" has innovative plants and qualified personnel .
Paint Factory Arco - Company Show Reel